Same Problems,
New Solutions
Same Problems,
New Solutions
Located in the heart of Niles, our physicians are dedicated to helping you achieve your health goals – combining the best of chiropractic medicine and the best of traditional medicine, we work as your partner in choosing the most appropriate medical solution to fit your goals.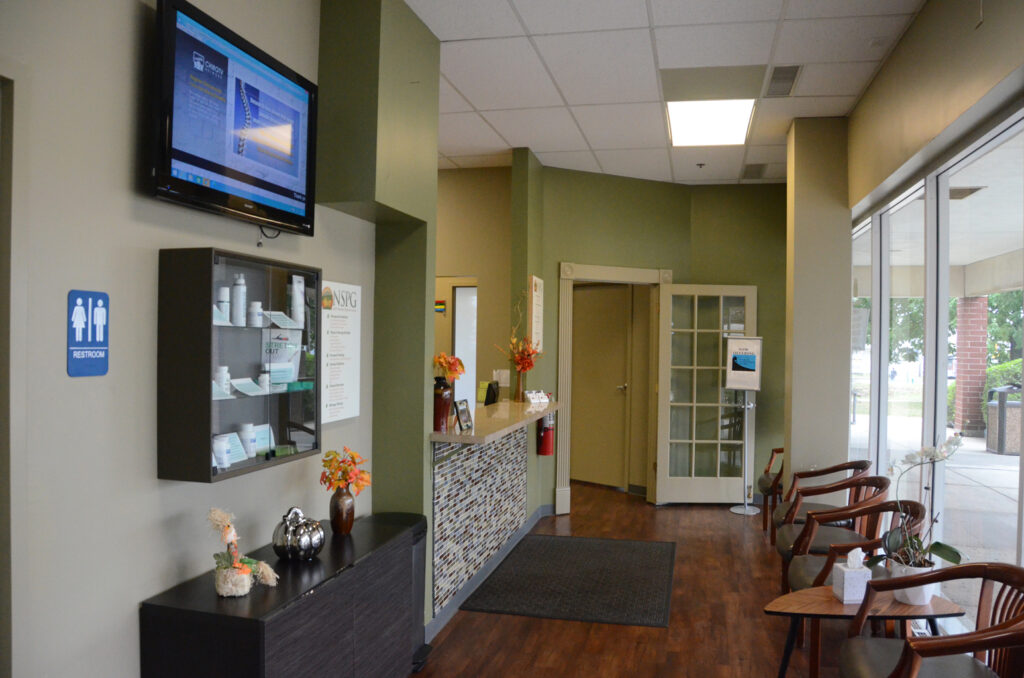 We strive to provide complete care for our patients. Learn more about all the services we provide.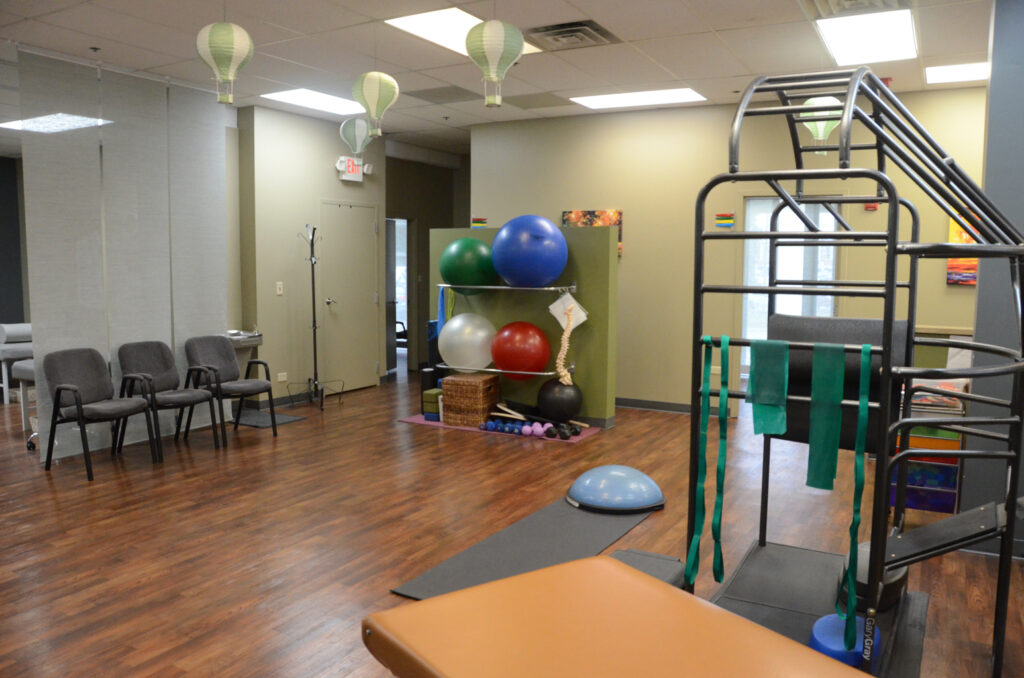 Located in the heart of Niles, our physicians are dedicated to helping you achieve your health goals – combining the best of chiropractic medicine and the best of traditional medicine, we work as your partner in choosing the most appropriate medical solution to fit your goals.
Hear from our happy clients
Before coming to see Dr. Hovig, I could hardly sit because my back felt so bad. I would finish watching a movie standing up in the aisle due to the pain. I was a little skeptical in the beginning to see a chiropractor, but once seeing Dr. Hovig, I realized this remarkable difference. The difference in the quality of my life before I met him compared to now is like night and day.
Rodney
Back Pain
I have to tell you that Dr. Shannon is an absolute miracle worker! She is such a positive person and her staff is equally positive. I feel lucky to be able to come to this office -- it's like coming to a family.
Louise
Dr. Hovig is fantastic! He listens and answers any and all questions. I love coming to his office because it feels like family. The staff is professional and so nice and friendly. I look forward to messing up my back more often to come to this office!
Linda
I had already seen an orthopedic, a family physician, and a physical therapist and it wasn't much help. After about 10 minutes with Dr. Shannon, she identified my problem, started treating and rehabbing my shoulders post-surgical and now they are perfect!
Tim
Shoulders
Coming to Dr. Hovig's office makes me feel like I have an extended family! That's how fun it is here!
Phyllis
I cannot thank Dr. Shannon enough! I can go from not being able to move to doing whatever I want by the end of the day. Everyone in the office is wonderful. It's a gift yourself when you come here.
Vicki
I was diagnosed with primary Fibromyalgia six years ago. Throughout that time I have experienced intense pain in my sides, arms and lower back, as well as dull pain and tenseness in my shoulders, neck and upper back. The only treatment my regular physician had recommended were prescription drugs and massage therapy, both have helped, but not to the degree I had hoped. I have been attending sessions at North Suburban for seven weeks and have seen dramatic improvements. I have felt a decrease in pain, an increase in mobility, and even improvement in my posture. I have also felt that my health and well being was considered above all else by the doctors and staff at the clinic.
Fibromyalgia
I had suffered on and off with lower back pain for 5 or 6 years. Several months ago it got so bad I could hardly stand up or sit down. I finally made an appointment with Dr. Vartanian and started treatment and exercise. Since then I feel great for the first time in many years and have no back pain at all. Thanks for everything!
Lower Back Pain
North Suburban has helped me with lower back pain. A previous method that I tried involved over the counter medication. This did not help as much as North Suburban. My back has felt much better. I began therapy with Dr. Hovig Vartanian and his medical practice has allowed me to live my life normally.
Low Back Pain
After having been diagnosed with degenerative joint disease and having spent three weeks flat on my back and contemplated quitting my job, I found the doctors through a friend of mine. Now after having treatment three times a week I can stay on my job (which I love) and function normally again. Thank you!
Low Back & Neck Pain
Dr. Hovig Vartanian gave me good advice on how to make my right shoulder heal faster. Now the pain is gone and I want to thank Dr. Hovig for all the tips he has given me.
Shoulder Pain
I have been suffering with asthma for nine years. I was taking oral medications three times a day for all this time and inhalers. I have been seeing Dr. Hovig Vartanian, and with his treatment and diet, I am now off medications and am using the inhaler once a week if needed. I haven't felt this good in years. When I see people, they can not believe it's me. I've lost weight, changed my eating habits and feel like a new person. People comment on how healthy I look. I can't really say enough about it, only that it worked for me.
Asthma
My pain was in my wrists. I suffered for over a year with pain and constant aches in my wrists. I didn't think that there would be a cure for what ailed me. I resorted to wearing unattractive wrist braces on both hands. By the luck of God, I was in the health club. I met Doctor Hovig, who was explaining the benefits of chiropractic manipulation. I spoke with him, because he's patient and the rest is history as they say. I feel like a new woman… Pain free, wrist brace free.
Wrist Pain
I have sciatica and disc problems in my back. My doctors told me that surgery was imminent. I was told that without surgery I would be in a wheelchair. I chose to come to Doctor Hovig Vartanian and I am so glad that I did. He's a marvelous healer. His treatment relieved my pain and enabled me to live again.
Low Back & Sciatica
Doctor Hovig Vartanian has helped me find a clearer and better way to good health. These positive changes have helped me to lose weight, lower my cholesterol and blood pressure and be less dependent on my asthma inhalers. North Shore Physicians Group has some of the warmest and friendly people to come to for good advice.
Shoulder Pain & Well-Being
I have had pain between my shoulders and in my lower back due to old injuries. The doctors has provided the treatment and guidance I couldn't obtain from traditional physicians. My neck pain has subsided and the tension in my lower back is practically gone. The doctor's ongoing help makes me certain of being rid of this completely.
Upper & Lower Back Pain
I've had headaches for 25 years. I've used pain relievers most of my life. I've also used bio- feedback (no positive results from that), had MRI, an all sinus test done with no problems found. I'm responding to Chiropractic care pretty well. It seems to have helped about 50% the first three weeks, but in the last week, since working with the doctors, I have seen more improvement in the back and neck area. I have a lot less tension and I'd say right now I am 75% better than five weeks ago. I feel great when I leave after treatment. Feel so rejuvenated and it gives me a second wind.
Headaches
After enduring pain for a number of months. I finally found relief with the help of the doctor and his staff. It feels great to be free of pain. Thank you.
Lower Back Pain
Thanks to the doctors at North Suburban Physicians Group. I am pain free. I didn't think they could help me. I had pain in my neck, shoulder and arm. I was just about to go to the hospital, but I saw their booth and asked if they thought they could help me. I had a bad disc in my neck and I thought it was helpless but I went anyway. After a couple of weeks of treatment, I felt better. The treatment was great and it worked without surgery. I recommend this way of treatment to anyone with pain. Thank you North Suburban Physicians Group!
Neck, Shoulder & Arm Pain
Our Office Hours
MONDAY, WEDNESDAY, THURSDAY & FRIDAY
9 A.M. - 1:00 P.M. • 3:00 P.M. - 7:00 P.M.
TUESDAY
3:00 P.M. - 7:00 P.M.
SUNDAY
CLOSED